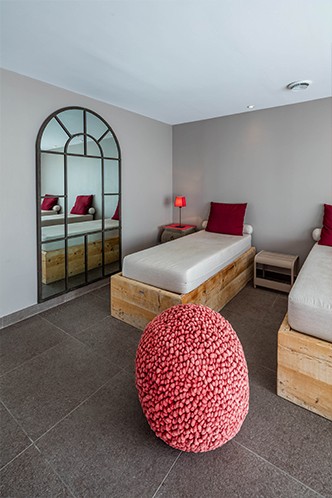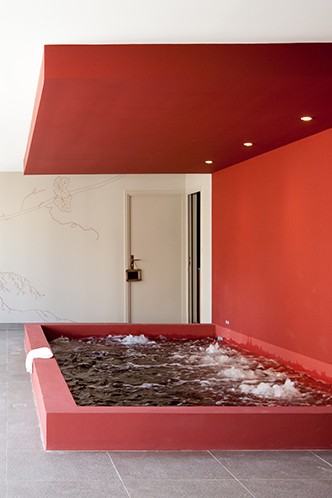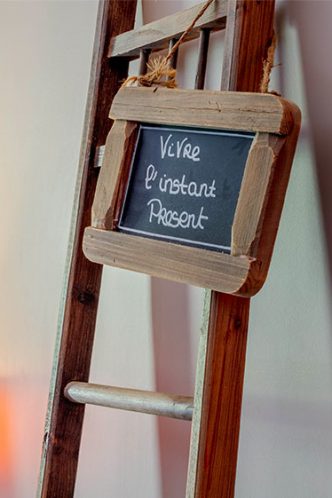 Wellness area
The equipment
The Spa at La Distillerie de Pézenas harmoniously combines modernity and tradition in a refined decor that highlights the benefits of the vine, olive and natural products.
The wellness area includes:
– 1 heated outdoor swimming lane
– 1 hammam
– 1 whirlpool
– 2 individual treatment rooms
– Relaxation area with deckchairs facing the pool
– Herbal tea
– Cloakrooms
– Slippers, bathrobes and towels provided for clients who have booked treatments
Visual of non-contractual architect
Distillery spa offer
Well-being and fullness
Breaking away from everyday life, suspending time, recharging your batteries to access a world of fullness … this is what the Spa at the Pézenas Distillery offers you. Come and taste well-being…
The Spa is open to both hotel and outside guests.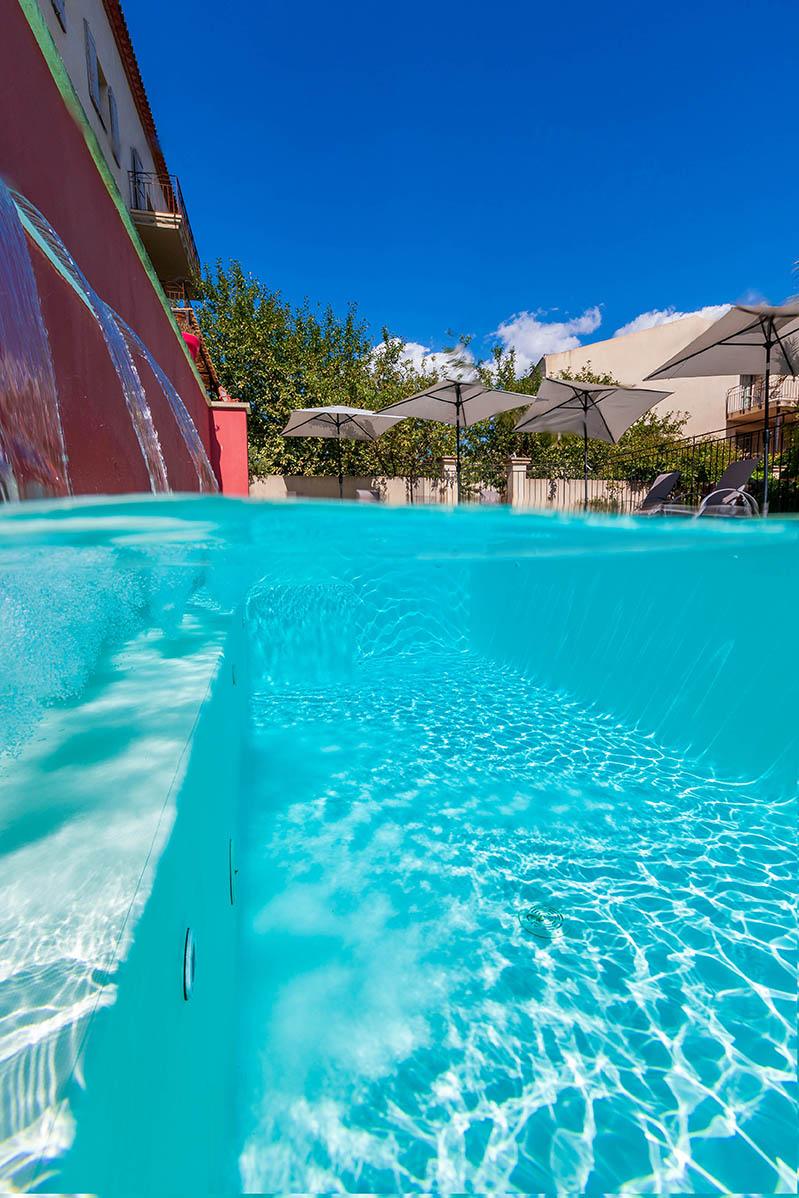 THE SIGNATURE RITUAL OF THE DISTILLERY
Come and experience our signature ritual specially designed for your well-being:
Multi-sensory treatment performed on the face and on the whole body to offer you a timeless moment. Subtle blend of enveloping movements, light strokes, sliding pressures and acupressure points for deep physical and mental relaxation:
– The feet in deliciously heated water, scrub with noon salt and grape seeds.
– The pleasure of aniseed, lemony, woody or exotic notes, the suppleness of the Mediterranean waves and the expertise of Garrigae massages for absolute relaxation of the body and a feeling of lightness from head to toe.
– The synergy of the fruit acid exfoliation, the hydrating mask and the facial massage for softened, plumped skin and an ideally luminous complexion.
– The face relaxes, wrinkles fade, the features are softened under the effect of the activation of the points of the skull.
Garrigae Distillerie de Pézenas
Boutique Hotel, Bistro & Spa
6 rue Claquières Hautes - 34120 Pézenas
Also discover at the Distillery of Pézenas